{"id":5319357792405,"title":"OhCoolstule™ Fishing Accessories Professional Fish Hook Extractor","handle":"fishing-accessories-professional-fish-hook-extractor-00200","description":"\u003cp\u003e\u003cspan\u003eRemoving a hook out from the fish is a bit risky. This is exactly what's this\u003c\/span\u003e\u003cspan\u003e\u003cstrong\u003e Professional Fish\u003c\/strong\u003e\u003c\/span\u003e \u003cspan\u003e\u003cstrong\u003eHook Extractor\u003c\/strong\u003e is designed for! No injuries, no pain. And you can operate it by one hand only while holding your rod in the other hand.\u003c\/span\u003e\u003c\/p\u003e\n\u003ccenter\u003e\u003cimg src=\"https:\/\/cdn.shopify.com\/s\/files\/1\/0248\/0016\/5941\/files\/hook-removergif1.gif\" alt=\"fish hook remover pro\"\u003e\u003c\/center\u003e\n\u003cp\u003e\u003cspan\u003eThis \u003c\/span\u003e\u003cspan\u003e\u003cstrong\u003eNewly Designed \u003c\/strong\u003e\u003c\/span\u003e\u003cstrong\u003eFish Hook Extractor\u003c\/strong\u003e\u003cspan\u003e has a rounded edge pin to ensure that it doesn't hurt your catch or your fishing line while you are trying to remove the hook.\u003c\/span\u003e\u003c\/p\u003e\n\u003ccenter\u003e\u003cimg src=\"https:\/\/media.giphy.com\/media\/PkcUL1LLkIGuWMwXHL\/giphy.gif\" alt=\"fish hook remover pro\"\u003e\u003c\/center\u003e\n\u003ch4\u003e\u003cspan\u003e\u003cstrong\u003eBenefits\u003c\/strong\u003e :\u003c\/span\u003e\u003c\/h4\u003e\n\u003cul\u003e\n\u003cli\u003eThe professional fishing hook extractor keeps your fingers safe from any kind of hook injury, and from sharp teeth.\u003c\/li\u003e\n\u003cli\u003eUnhook the fish fast, easy and in a safe way.\u003c\/li\u003e\n\u003cli\u003eOperate the fishing hook remover by one hand only.\u003c\/li\u003e\n\u003cli\u003eReduces the pain and harm for the fish.\u003c\/li\u003e\n\u003cli\u003eEasily remove hooks that were swallowed deeply by the fish.\u003c\/li\u003e\n\u003cli\u003e\u003cspan\u003eIt is light-weight and will be easy to attach to your fishing vest – so it won't drop by mistake.\u003c\/span\u003e\u003c\/li\u003e\n\u003c\/ul\u003e\n\u003ch4\u003e\u003cspan\u003e\u003cstrong\u003eFeatures :\u003c\/strong\u003e\u003c\/span\u003e\u003c\/h4\u003e\n\u003cul class=\"a-unordered-list a-vertical a-spacing-none\"\u003e\n\u003cli\u003e\n\u003cstrong\u003eWork in saltwater and freshwater\u003c\/strong\u003e: Made by stainless steel when you going fishing whether saltwater or freshwater you can use it.\u003c\/li\u003e\n\u003cli\u003e\n\u003cstrong\u003eSingle Hand Operation:\u003c\/strong\u003e The ergonomic plastic handle can fit your palm perfectly. Great for single-hand use.\u003c\/li\u003e\n\u003cli\u003e\n\u003cstrong\u003eRemove Hooks Swallowed Deeply:\u003c\/strong\u003e Getting those troublesome hooks out, such as a gut hook.\u003c\/li\u003e\n\u003cli\u003e\n\u003cstrong\u003eMore Protection:\u003c\/strong\u003e Don't worry about those fish with sharp teeth, such as trout and snapper, etc, the hook remover will keep your fingers away from hooks.\u003c\/li\u003e\n\u003cli\u003e\n\u003cstrong\u003eLess Harm:\u003c\/strong\u003e Remove most of the hooks even the deep embedded hooks with less harm to the fish that allows the angler to release fish to water.\u003c\/li\u003e\n\u003cli\u003e\n\u003cstrong\u003eAnodized Aluminum:\u003c\/strong\u003e Anodized Aluminum has good corrosion resistance to saltwater, the ergonomics plastic handle provides a comfortable and natural grip.\u003c\/li\u003e\n\u003cli\u003e\u003cstrong\u003eSize:\u003c\/strong\u003e\u003c\/li\u003e\n\u003cul class=\"a-unordered-list a-vertical a-spacing-none\"\u003e\n\u003cli\u003e\n\u003cspan class=\"a-list-item\"\u003eSmall:\u003cstrong\u003e \u003c\/strong\u003e\u003c\/span\u003e6.69 inches (~17 cm)\u003c\/li\u003e\n\u003cli\u003eLarge: 9.45 inches (~24 cm)\u003c\/li\u003e\n\u003cul class=\"a-unordered-list a-vertical a-spacing-none\"\u003e\n\u003cul\u003e\u003c\/ul\u003e\n\u003c\/ul\u003e\n\u003c\/ul\u003e\n\u003c\/ul\u003e\n\u003cdiv class=\"product-single__description rte\" itemprop=\"description\"\u003e\n\u003cp\u003e\u003cspan class=\"a-list-item\"\u003e\u003cstrong\u003ePackage Includes:\u003c\/strong\u003e\u003cspan\u003e \u003c\/span\u003e1 x Easy Fish Hook Remover\u003c\/span\u003e\u003c\/p\u003e\n\u003c\/div\u003e\n\u003cp\u003e\u003cimg src=\"\/\/cdn.shopify.com\/s\/files\/1\/0192\/9094\/7684\/files\/4238e252621254314e97d35abb6a57cb_large.gif?v=1557457598\" alt=\"\"\u003e\u003cbr\u003e\u003c\/p\u003e\n\u003cdiv\u003e\n\u003cul style=\"list-style: none; margin: 0px;\"\u003e\n\u003cli style=\"list-style: none;\"\u003e\n\u003c\/li\u003e\n\u003c\/ul\u003e\n\u003c\/div\u003e\n\u003caudio controls=\"controls\" style=\"display: none;\"\u003e\u003c\/audio\u003e","published_at":"2020-06-11T10:09:35+08:00","created_at":"2020-06-11T10:09:45+08:00","vendor":"OhCoolstule","type":"Fishing Accessories","tags":["Fishing","Fishing Accessories","Fishing Tackle"],"price":1699,"price_min":1699,"price_max":2199,"available":true,"price_varies":true,"compare_at_price":2456,"compare_at_price_min":2456,"compare_at_price_max":2456,"compare_at_price_varies":false,"variants":[{"id":34674644615317,"title":"Small","option1":"Small","option2":null,"option3":null,"sku":"COST-00200-Small","requires_shipping":true,"taxable":true,"featured_image":{"id":17370543653013,"product_id":5319357792405,"position":1,"created_at":"2020-06-11T10:09:45+08:00","updated_at":"2020-06-11T10:09:45+08:00","alt":"OhCoolstule™ Fishing Accessories Professional Fish Hook Extractor - OhCoolstule","width":599,"height":599,"src":"https:\/\/cdn.shopify.com\/s\/files\/1\/0407\/8390\/4917\/products\/1_d2fd33b6-21d2-41c7-9d62-7b1417290c73.jpg?v=1591841385","variant_ids":[34674644615317,34674644648085]},"available":true,"name":"OhCoolstule™ Fishing Accessories Professional Fish Hook Extractor - Small","public_title":"Small","options":["Small"],"price":1699,"weight":0,"compare_at_price":2456,"inventory_management":null,"barcode":null,"featured_media":{"alt":"OhCoolstule™ Fishing Accessories Professional Fish Hook Extractor - OhCoolstule","id":9544541405333,"position":1,"preview_image":{"aspect_ratio":1.0,"height":599,"width":599,"src":"https:\/\/cdn.shopify.com\/s\/files\/1\/0407\/8390\/4917\/products\/1_d2fd33b6-21d2-41c7-9d62-7b1417290c73.jpg?v=1591841385"}}},{"id":34674644648085,"title":"Large","option1":"Large","option2":null,"option3":null,"sku":"COST-00200-Large","requires_shipping":true,"taxable":true,"featured_image":{"id":17370543653013,"product_id":5319357792405,"position":1,"created_at":"2020-06-11T10:09:45+08:00","updated_at":"2020-06-11T10:09:45+08:00","alt":"OhCoolstule™ Fishing Accessories Professional Fish Hook Extractor - OhCoolstule","width":599,"height":599,"src":"https:\/\/cdn.shopify.com\/s\/files\/1\/0407\/8390\/4917\/products\/1_d2fd33b6-21d2-41c7-9d62-7b1417290c73.jpg?v=1591841385","variant_ids":[34674644615317,34674644648085]},"available":true,"name":"OhCoolstule™ Fishing Accessories Professional Fish Hook Extractor - Large","public_title":"Large","options":["Large"],"price":2199,"weight":0,"compare_at_price":2456,"inventory_management":null,"barcode":null,"featured_media":{"alt":"OhCoolstule™ Fishing Accessories Professional Fish Hook Extractor - OhCoolstule","id":9544541405333,"position":1,"preview_image":{"aspect_ratio":1.0,"height":599,"width":599,"src":"https:\/\/cdn.shopify.com\/s\/files\/1\/0407\/8390\/4917\/products\/1_d2fd33b6-21d2-41c7-9d62-7b1417290c73.jpg?v=1591841385"}}}],"images":["\/\/cdn.shopify.com\/s\/files\/1\/0407\/8390\/4917\/products\/1_d2fd33b6-21d2-41c7-9d62-7b1417290c73.jpg?v=1591841385","\/\/cdn.shopify.com\/s\/files\/1\/0407\/8390\/4917\/products\/3_1024x1024_2x_62171633-733b-4a02-b88f-d3963bbb437b.jpg?v=1591841385","\/\/cdn.shopify.com\/s\/files\/1\/0407\/8390\/4917\/products\/4_1024x1024_2x_eb3f981b-8d87-4987-9251-a986dc7eea8b.jpg?v=1591841385","\/\/cdn.shopify.com\/s\/files\/1\/0407\/8390\/4917\/products\/2_16b69986-8116-472c-8ed8-f12f1cd48fa8.jpg?v=1591841385","\/\/cdn.shopify.com\/s\/files\/1\/0407\/8390\/4917\/products\/3_83fbbf9b-230c-474d-81bb-04efd6aadf5a.jpg?v=1591841386","\/\/cdn.shopify.com\/s\/files\/1\/0407\/8390\/4917\/products\/4_581e9039-620c-4010-a016-46e678333e52.jpg?v=1591841386","\/\/cdn.shopify.com\/s\/files\/1\/0407\/8390\/4917\/products\/Fish_Hook_Remover_Pro-img03_1024x1024_2x_dc893ef6-0e72-4e5a-ab09-db461d0931b3.png?v=1591841386","\/\/cdn.shopify.com\/s\/files\/1\/0407\/8390\/4917\/products\/Fish_Hook_Remover_Pro-img04_1024x1024_2x_cb104324-e084-4f19-845a-15c0058f5fcb.png?v=1591841386","\/\/cdn.shopify.com\/s\/files\/1\/0407\/8390\/4917\/products\/EasyFishHookRemover_Square_01_1024x_grande_fec2e7d6-9137-412d-b7e2-4399db8cf0d0.jpg?v=1591841386","\/\/cdn.shopify.com\/s\/files\/1\/0407\/8390\/4917\/products\/HookRemover_Pic5-01_1024x_large_4b2dfe0c-396c-43ab-8d45-35fdb9e674bd.png?v=1591841386"],"featured_image":"\/\/cdn.shopify.com\/s\/files\/1\/0407\/8390\/4917\/products\/1_d2fd33b6-21d2-41c7-9d62-7b1417290c73.jpg?v=1591841385","options":["Size"],"media":[{"alt":"OhCoolstule™ Fishing Accessories Professional Fish Hook Extractor - OhCoolstule","id":9544541405333,"position":1,"preview_image":{"aspect_ratio":1.0,"height":599,"width":599,"src":"https:\/\/cdn.shopify.com\/s\/files\/1\/0407\/8390\/4917\/products\/1_d2fd33b6-21d2-41c7-9d62-7b1417290c73.jpg?v=1591841385"},"aspect_ratio":1.0,"height":599,"media_type":"image","src":"https:\/\/cdn.shopify.com\/s\/files\/1\/0407\/8390\/4917\/products\/1_d2fd33b6-21d2-41c7-9d62-7b1417290c73.jpg?v=1591841385","width":599},{"alt":"OhCoolstule™ Fishing Accessories Professional Fish Hook Extractor - OhCoolstule","id":9544541438101,"position":2,"preview_image":{"aspect_ratio":1.0,"height":800,"width":800,"src":"https:\/\/cdn.shopify.com\/s\/files\/1\/0407\/8390\/4917\/products\/3_1024x1024_2x_62171633-733b-4a02-b88f-d3963bbb437b.jpg?v=1591841385"},"aspect_ratio":1.0,"height":800,"media_type":"image","src":"https:\/\/cdn.shopify.com\/s\/files\/1\/0407\/8390\/4917\/products\/3_1024x1024_2x_62171633-733b-4a02-b88f-d3963bbb437b.jpg?v=1591841385","width":800},{"alt":"OhCoolstule™ Fishing Accessories Professional Fish Hook Extractor - OhCoolstule","id":9544541470869,"position":3,"preview_image":{"aspect_ratio":1.0,"height":800,"width":800,"src":"https:\/\/cdn.shopify.com\/s\/files\/1\/0407\/8390\/4917\/products\/4_1024x1024_2x_eb3f981b-8d87-4987-9251-a986dc7eea8b.jpg?v=1591841385"},"aspect_ratio":1.0,"height":800,"media_type":"image","src":"https:\/\/cdn.shopify.com\/s\/files\/1\/0407\/8390\/4917\/products\/4_1024x1024_2x_eb3f981b-8d87-4987-9251-a986dc7eea8b.jpg?v=1591841385","width":800},{"alt":"OhCoolstule™ Fishing Accessories Professional Fish Hook Extractor - OhCoolstule","id":9544541503637,"position":4,"preview_image":{"aspect_ratio":1.0,"height":517,"width":517,"src":"https:\/\/cdn.shopify.com\/s\/files\/1\/0407\/8390\/4917\/products\/2_16b69986-8116-472c-8ed8-f12f1cd48fa8.jpg?v=1591841385"},"aspect_ratio":1.0,"height":517,"media_type":"image","src":"https:\/\/cdn.shopify.com\/s\/files\/1\/0407\/8390\/4917\/products\/2_16b69986-8116-472c-8ed8-f12f1cd48fa8.jpg?v=1591841385","width":517},{"alt":"OhCoolstule™ Fishing Accessories Professional Fish Hook Extractor - OhCoolstule","id":9544541569173,"position":5,"preview_image":{"aspect_ratio":1.0,"height":599,"width":599,"src":"https:\/\/cdn.shopify.com\/s\/files\/1\/0407\/8390\/4917\/products\/3_83fbbf9b-230c-474d-81bb-04efd6aadf5a.jpg?v=1591841385"},"aspect_ratio":1.0,"height":599,"media_type":"image","src":"https:\/\/cdn.shopify.com\/s\/files\/1\/0407\/8390\/4917\/products\/3_83fbbf9b-230c-474d-81bb-04efd6aadf5a.jpg?v=1591841385","width":599},{"alt":"OhCoolstule™ Fishing Accessories Professional Fish Hook Extractor - OhCoolstule","id":9544541601941,"position":6,"preview_image":{"aspect_ratio":1.0,"height":599,"width":599,"src":"https:\/\/cdn.shopify.com\/s\/files\/1\/0407\/8390\/4917\/products\/4_581e9039-620c-4010-a016-46e678333e52.jpg?v=1591841386"},"aspect_ratio":1.0,"height":599,"media_type":"image","src":"https:\/\/cdn.shopify.com\/s\/files\/1\/0407\/8390\/4917\/products\/4_581e9039-620c-4010-a016-46e678333e52.jpg?v=1591841386","width":599},{"alt":"OhCoolstule™ Fishing Accessories Professional Fish Hook Extractor - OhCoolstule","id":9544541634709,"position":7,"preview_image":{"aspect_ratio":1.0,"height":800,"width":800,"src":"https:\/\/cdn.shopify.com\/s\/files\/1\/0407\/8390\/4917\/products\/Fish_Hook_Remover_Pro-img03_1024x1024_2x_dc893ef6-0e72-4e5a-ab09-db461d0931b3.png?v=1591841386"},"aspect_ratio":1.0,"height":800,"media_type":"image","src":"https:\/\/cdn.shopify.com\/s\/files\/1\/0407\/8390\/4917\/products\/Fish_Hook_Remover_Pro-img03_1024x1024_2x_dc893ef6-0e72-4e5a-ab09-db461d0931b3.png?v=1591841386","width":800},{"alt":"OhCoolstule™ Fishing Accessories Professional Fish Hook Extractor - OhCoolstule","id":9544541667477,"position":8,"preview_image":{"aspect_ratio":1.0,"height":1000,"width":1000,"src":"https:\/\/cdn.shopify.com\/s\/files\/1\/0407\/8390\/4917\/products\/Fish_Hook_Remover_Pro-img04_1024x1024_2x_cb104324-e084-4f19-845a-15c0058f5fcb.png?v=1591841386"},"aspect_ratio":1.0,"height":1000,"media_type":"image","src":"https:\/\/cdn.shopify.com\/s\/files\/1\/0407\/8390\/4917\/products\/Fish_Hook_Remover_Pro-img04_1024x1024_2x_cb104324-e084-4f19-845a-15c0058f5fcb.png?v=1591841386","width":1000},{"alt":"OhCoolstule™ Fishing Accessories Professional Fish Hook Extractor - OhCoolstule","id":9544541700245,"position":9,"preview_image":{"aspect_ratio":1.0,"height":600,"width":600,"src":"https:\/\/cdn.shopify.com\/s\/files\/1\/0407\/8390\/4917\/products\/EasyFishHookRemover_Square_01_1024x_grande_fec2e7d6-9137-412d-b7e2-4399db8cf0d0.jpg?v=1591841386"},"aspect_ratio":1.0,"height":600,"media_type":"image","src":"https:\/\/cdn.shopify.com\/s\/files\/1\/0407\/8390\/4917\/products\/EasyFishHookRemover_Square_01_1024x_grande_fec2e7d6-9137-412d-b7e2-4399db8cf0d0.jpg?v=1591841386","width":600},{"alt":"OhCoolstule™ Fishing Accessories Professional Fish Hook Extractor - OhCoolstule","id":9544541733013,"position":10,"preview_image":{"aspect_ratio":1.0,"height":480,"width":480,"src":"https:\/\/cdn.shopify.com\/s\/files\/1\/0407\/8390\/4917\/products\/HookRemover_Pic5-01_1024x_large_4b2dfe0c-396c-43ab-8d45-35fdb9e674bd.png?v=1591841386"},"aspect_ratio":1.0,"height":480,"media_type":"image","src":"https:\/\/cdn.shopify.com\/s\/files\/1\/0407\/8390\/4917\/products\/HookRemover_Pic5-01_1024x_large_4b2dfe0c-396c-43ab-8d45-35fdb9e674bd.png?v=1591841386","width":480}],"content":"\u003cp\u003e\u003cspan\u003eRemoving a hook out from the fish is a bit risky. This is exactly what's this\u003c\/span\u003e\u003cspan\u003e\u003cstrong\u003e Professional Fish\u003c\/strong\u003e\u003c\/span\u003e \u003cspan\u003e\u003cstrong\u003eHook Extractor\u003c\/strong\u003e is designed for! No injuries, no pain. And you can operate it by one hand only while holding your rod in the other hand.\u003c\/span\u003e\u003c\/p\u003e\n\u003ccenter\u003e\u003cimg src=\"https:\/\/cdn.shopify.com\/s\/files\/1\/0248\/0016\/5941\/files\/hook-removergif1.gif\" alt=\"fish hook remover pro\"\u003e\u003c\/center\u003e\n\u003cp\u003e\u003cspan\u003eThis \u003c\/span\u003e\u003cspan\u003e\u003cstrong\u003eNewly Designed \u003c\/strong\u003e\u003c\/span\u003e\u003cstrong\u003eFish Hook Extractor\u003c\/strong\u003e\u003cspan\u003e has a rounded edge pin to ensure that it doesn't hurt your catch or your fishing line while you are trying to remove the hook.\u003c\/span\u003e\u003c\/p\u003e\n\u003ccenter\u003e\u003cimg src=\"https:\/\/media.giphy.com\/media\/PkcUL1LLkIGuWMwXHL\/giphy.gif\" alt=\"fish hook remover pro\"\u003e\u003c\/center\u003e\n\u003ch4\u003e\u003cspan\u003e\u003cstrong\u003eBenefits\u003c\/strong\u003e :\u003c\/span\u003e\u003c\/h4\u003e\n\u003cul\u003e\n\u003cli\u003eThe professional fishing hook extractor keeps your fingers safe from any kind of hook injury, and from sharp teeth.\u003c\/li\u003e\n\u003cli\u003eUnhook the fish fast, easy and in a safe way.\u003c\/li\u003e\n\u003cli\u003eOperate the fishing hook remover by one hand only.\u003c\/li\u003e\n\u003cli\u003eReduces the pain and harm for the fish.\u003c\/li\u003e\n\u003cli\u003eEasily remove hooks that were swallowed deeply by the fish.\u003c\/li\u003e\n\u003cli\u003e\u003cspan\u003eIt is light-weight and will be easy to attach to your fishing vest – so it won't drop by mistake.\u003c\/span\u003e\u003c\/li\u003e\n\u003c\/ul\u003e\n\u003ch4\u003e\u003cspan\u003e\u003cstrong\u003eFeatures :\u003c\/strong\u003e\u003c\/span\u003e\u003c\/h4\u003e\n\u003cul class=\"a-unordered-list a-vertical a-spacing-none\"\u003e\n\u003cli\u003e\n\u003cstrong\u003eWork in saltwater and freshwater\u003c\/strong\u003e: Made by stainless steel when you going fishing whether saltwater or freshwater you can use it.\u003c\/li\u003e\n\u003cli\u003e\n\u003cstrong\u003eSingle Hand Operation:\u003c\/strong\u003e The ergonomic plastic handle can fit your palm perfectly. Great for single-hand use.\u003c\/li\u003e\n\u003cli\u003e\n\u003cstrong\u003eRemove Hooks Swallowed Deeply:\u003c\/strong\u003e Getting those troublesome hooks out, such as a gut hook.\u003c\/li\u003e\n\u003cli\u003e\n\u003cstrong\u003eMore Protection:\u003c\/strong\u003e Don't worry about those fish with sharp teeth, such as trout and snapper, etc, the hook remover will keep your fingers away from hooks.\u003c\/li\u003e\n\u003cli\u003e\n\u003cstrong\u003eLess Harm:\u003c\/strong\u003e Remove most of the hooks even the deep embedded hooks with less harm to the fish that allows the angler to release fish to water.\u003c\/li\u003e\n\u003cli\u003e\n\u003cstrong\u003eAnodized Aluminum:\u003c\/strong\u003e Anodized Aluminum has good corrosion resistance to saltwater, the ergonomics plastic handle provides a comfortable and natural grip.\u003c\/li\u003e\n\u003cli\u003e\u003cstrong\u003eSize:\u003c\/strong\u003e\u003c\/li\u003e\n\u003cul class=\"a-unordered-list a-vertical a-spacing-none\"\u003e\n\u003cli\u003e\n\u003cspan class=\"a-list-item\"\u003eSmall:\u003cstrong\u003e \u003c\/strong\u003e\u003c\/span\u003e6.69 inches (~17 cm)\u003c\/li\u003e\n\u003cli\u003eLarge: 9.45 inches (~24 cm)\u003c\/li\u003e\n\u003cul class=\"a-unordered-list a-vertical a-spacing-none\"\u003e\n\u003cul\u003e\u003c\/ul\u003e\n\u003c\/ul\u003e\n\u003c\/ul\u003e\n\u003c\/ul\u003e\n\u003cdiv class=\"product-single__description rte\" itemprop=\"description\"\u003e\n\u003cp\u003e\u003cspan class=\"a-list-item\"\u003e\u003cstrong\u003ePackage Includes:\u003c\/strong\u003e\u003cspan\u003e \u003c\/span\u003e1 x Easy Fish Hook Remover\u003c\/span\u003e\u003c\/p\u003e\n\u003c\/div\u003e\n\u003cp\u003e\u003cimg src=\"\/\/cdn.shopify.com\/s\/files\/1\/0192\/9094\/7684\/files\/4238e252621254314e97d35abb6a57cb_large.gif?v=1557457598\" alt=\"\"\u003e\u003cbr\u003e\u003c\/p\u003e\n\u003cdiv\u003e\n\u003cul style=\"list-style: none; margin: 0px;\"\u003e\n\u003cli style=\"list-style: none;\"\u003e\n\u003c\/li\u003e\n\u003c\/ul\u003e\n\u003c\/div\u003e\n\u003caudio controls=\"controls\" style=\"display: none;\"\u003e\u003c\/audio\u003e"}
OhCoolstule™ Fishing Accessories Professional Fish Hook Extractor
Product Description
Removing a hook out from the fish is a bit risky. This is exactly what's this Professional Fish Hook Extractor is designed for! No injuries, no pain. And you can operate it by one hand only while holding your rod in the other hand.
This Newly Designed Fish Hook Extractor has a rounded edge pin to ensure that it doesn't hurt your catch or your fishing line while you are trying to remove the hook.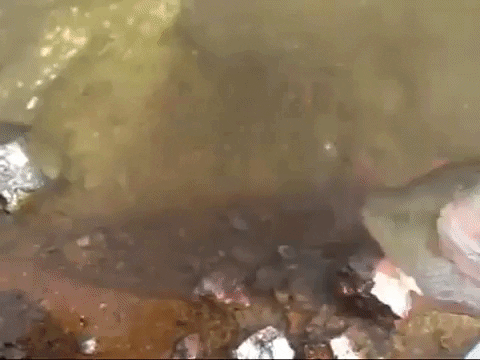 Benefits :
The professional fishing hook extractor keeps your fingers safe from any kind of hook injury, and from sharp teeth.
Unhook the fish fast, easy and in a safe way.
Operate the fishing hook remover by one hand only.
Reduces the pain and harm for the fish.
Easily remove hooks that were swallowed deeply by the fish.

It is light-weight and will be easy to attach to your fishing vest – so it won't drop by mistake.
Features :
Work in saltwater and freshwater: Made by stainless steel when you going fishing whether saltwater or freshwater you can use it.
Single Hand Operation: The ergonomic plastic handle can fit your palm perfectly. Great for single-hand use.
Remove Hooks Swallowed Deeply: Getting those troublesome hooks out, such as a gut hook.
More Protection: Don't worry about those fish with sharp teeth, such as trout and snapper, etc, the hook remover will keep your fingers away from hooks.
Less Harm: Remove most of the hooks even the deep embedded hooks with less harm to the fish that allows the angler to release fish to water.
Anodized Aluminum: Anodized Aluminum has good corrosion resistance to saltwater, the ergonomics plastic handle provides a comfortable and natural grip.
Size:

Small: 6.69 inches (~17 cm)
Large: 9.45 inches (~24 cm)
Package Includes: 1 x Easy Fish Hook Remover